|| 19 March 2023
Kat's Black & White Wardrobe Part 1
Here we go. I use two closets, the one in my upstairs bedroom is 38" wide, and holds everything except coats and jackets, which, for convenience, live in a 18"space in a closet at street level.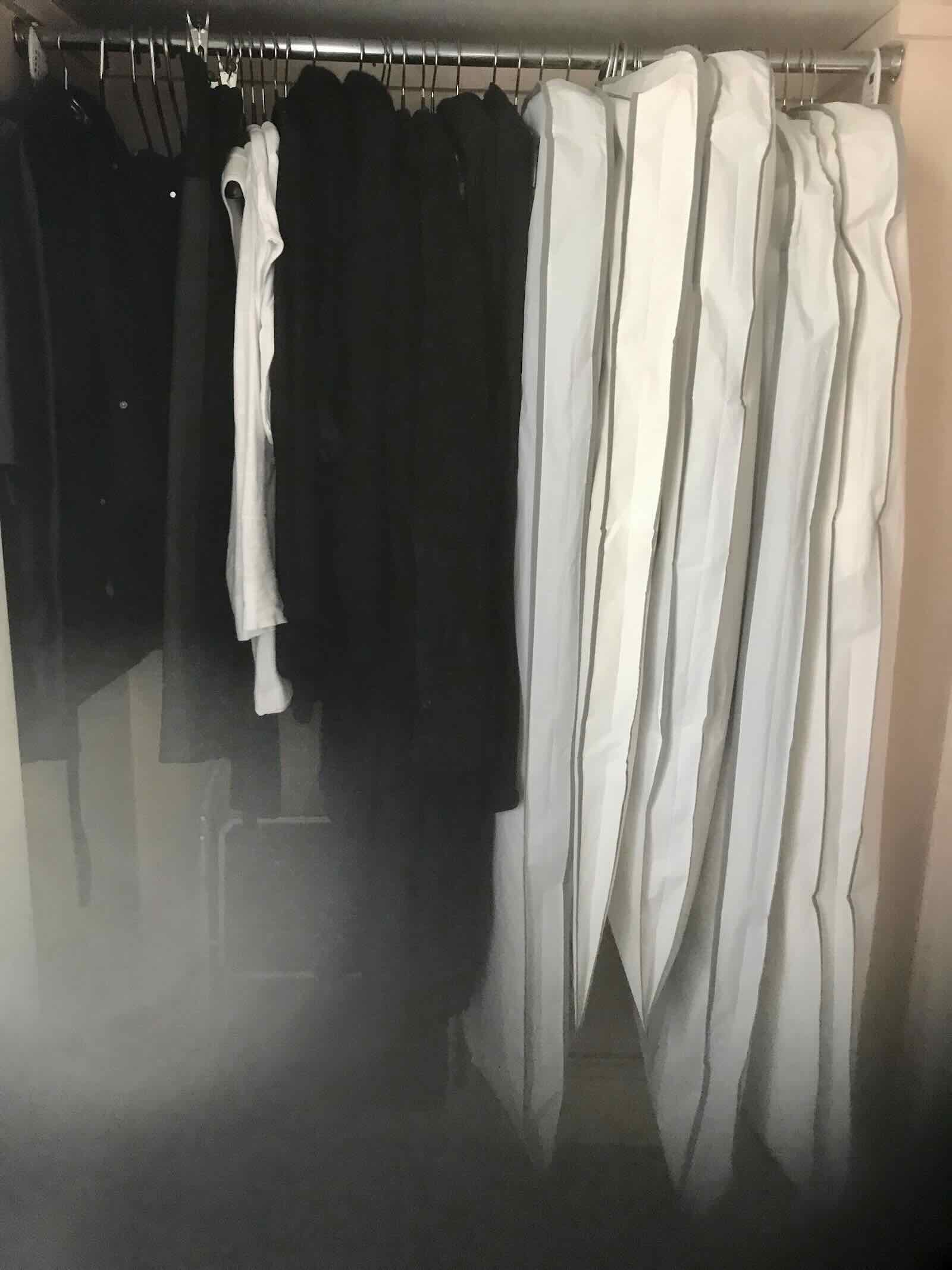 :
My sweaters live in a 32"x 7" drawer. Excluding underwear, nightwear, exercise kit and a waxed jacket for really filthy weather that hangs behind the kitchen door, that is it.
You'll notice that some of the clothes in closet #1 are in bags. They contain out of season garments which I will share with you when they come out of hiding (ie when warmer weather tempts them out). Most of my coats and jackets are permanently bagged. Moths!!!
---
:
My winter wardrobe consists of the following:
Skinny black jeans x 2 (Spanx)
Black jeggings x 2 (also Spanx)
Dressy black wool straight leg pants (Marina Rinaldi: on sale!)
Black leather skirt (DKNY - 30+ years old)
Long black knit skirt x 2 (Whistles, 20 years old)
Black cashmere hoodie x 2 (Marks & Spencer )
Black corduroy dress x 2 (Cos)
Black high neck bat sleeve midi dress x 2 (Marina Rinaldi: sale again!)
1 black & 1 white t shirt (worn under hoodies and Cos dress). The sweater drawer holds 8 black cashmere sweaters (Eric Bompard), a mix of v neck, crew neck, short sleeve.