|| 5 December 2019
Brussels Sprouts Stalks and Market Bags
As you can see from my market bag in the photo below, it is Brussels-sprouts-on-the-stalk time of year. Of course, I had to have a stalk for Thanksgiving.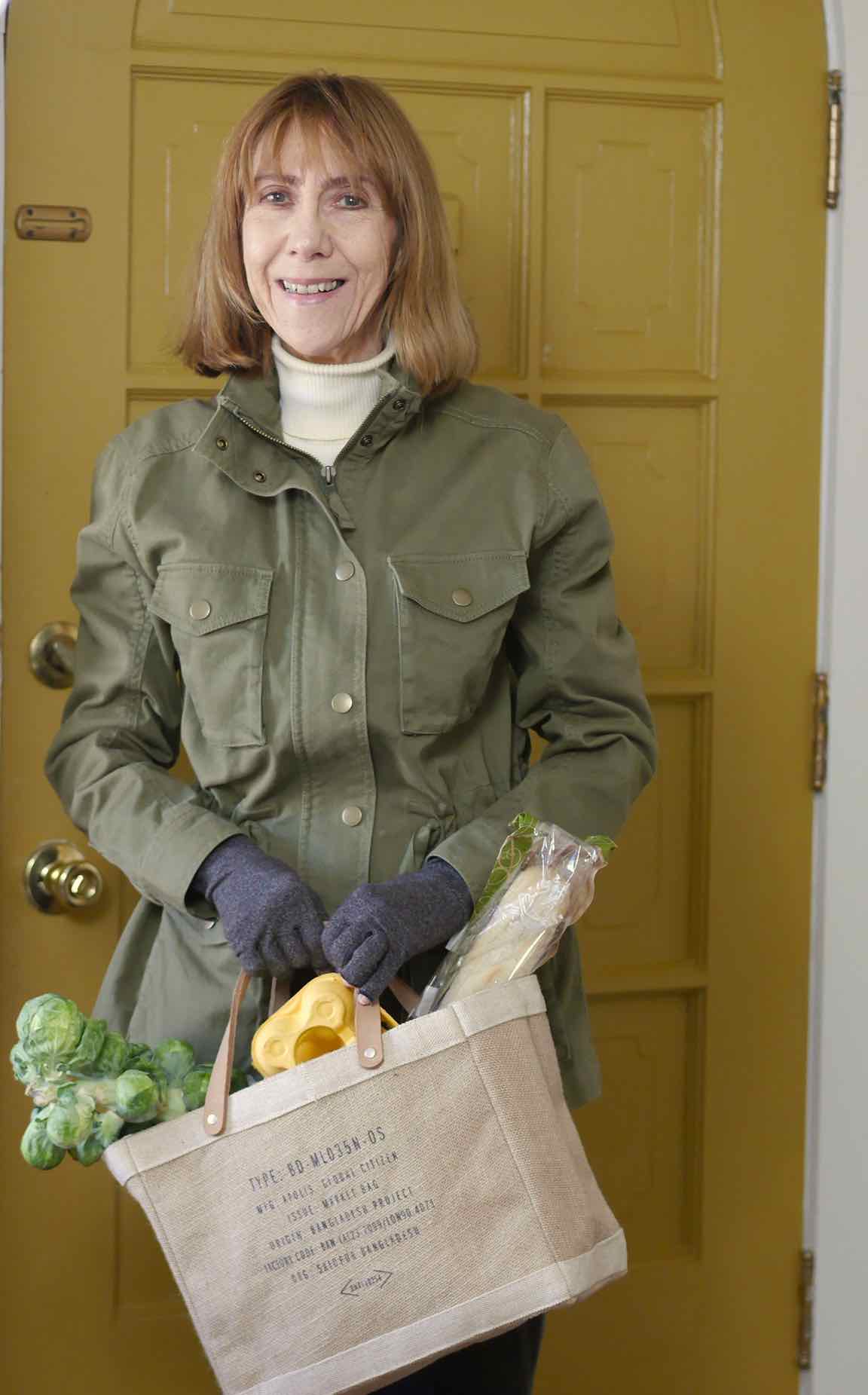 image: Anne at her front door, returning from last minute Thanksgiving shopping
The Brussels sprouts shopping made a good opportunity to show you my Apolis market bag, a gift from a lovely Chic & Slim reader. (Merci encore, Jane) I love this bag for a number of reasons. First, its design. Natural materials: waterproofed burlap bag with thick leather handles — and (a real convenience) stiff stays in all four corners that keep the bag upright and open. The bag is also very strong. Apolis touts this bag as being able to securely carry 135 pounds ! Since I weigh 108 and never could lift more than 40 pounds and now have a health condition that prohibits heavy lifting, I cannot test this.
As a former Peace Corps Volunteer, I like that this bag was made by women in Bangladesh who, working under the Apolis program, are paid a Fair Trade wage, annual profit dividends and have a retirement fund — the later very important in poor countries that do not offer Social Security as we have in the USA.
Bangladesh succeeded in its independence struggle during the time I was living next door in India. I became only too aware of the abject poverty in that country — and particularly of the plight of the Bangladeshi women. So I am delighted that my bag helps those women.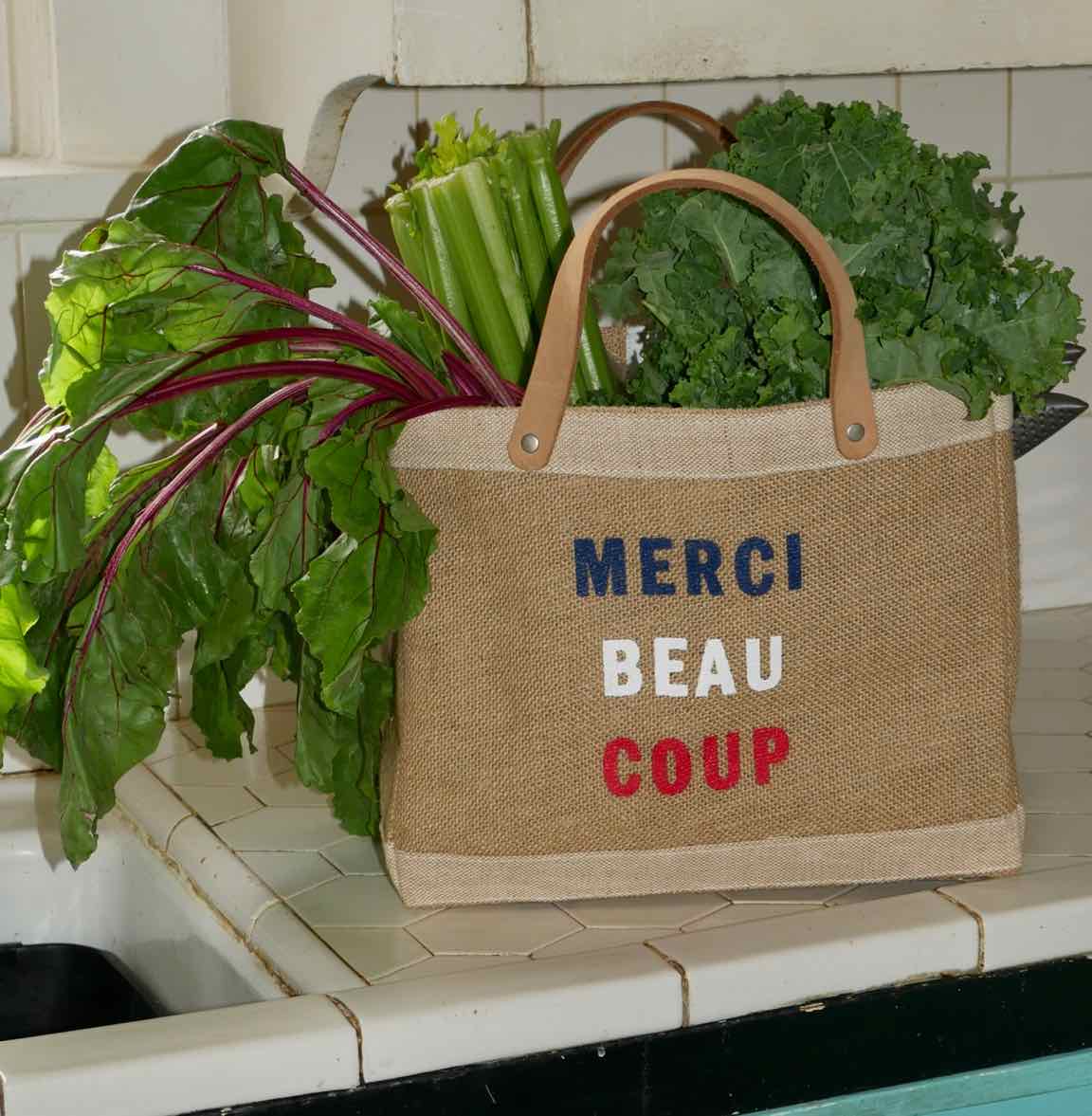 Another special thing about the Apolis market bag: the purchaser can choose a three line special message to be imprinted on the front of the bag. For mine, my generous reader chose a thankyou message for the Chic & Slim books and website postings.
Incidentally, I like the division of beaucoup. The compound word translates "much." But individually, beau is beautiful and coup is a blow. The bag is a "beautiful blow" against poverty — as Chic & Slim books and website aim to be a "beautiful blow" against unhealthy excess weight and an unattractive personal style.
be chic, stay slim — Anne Barone