|| 18 July 2022
French Chic in Extreme Heat
Our Chic & Slim Special Correspondent Kat is back in France. And France, as is many locations of the world, is currently extremely hot. So what to wear to be comfortable and chic in scorching temperatures? Kat has sent four photos to give us examples.
First of all here is Kat in the Lisieux Market at a flower stall wearing a Cos white linen dress. (More about this dress at the end of this article.)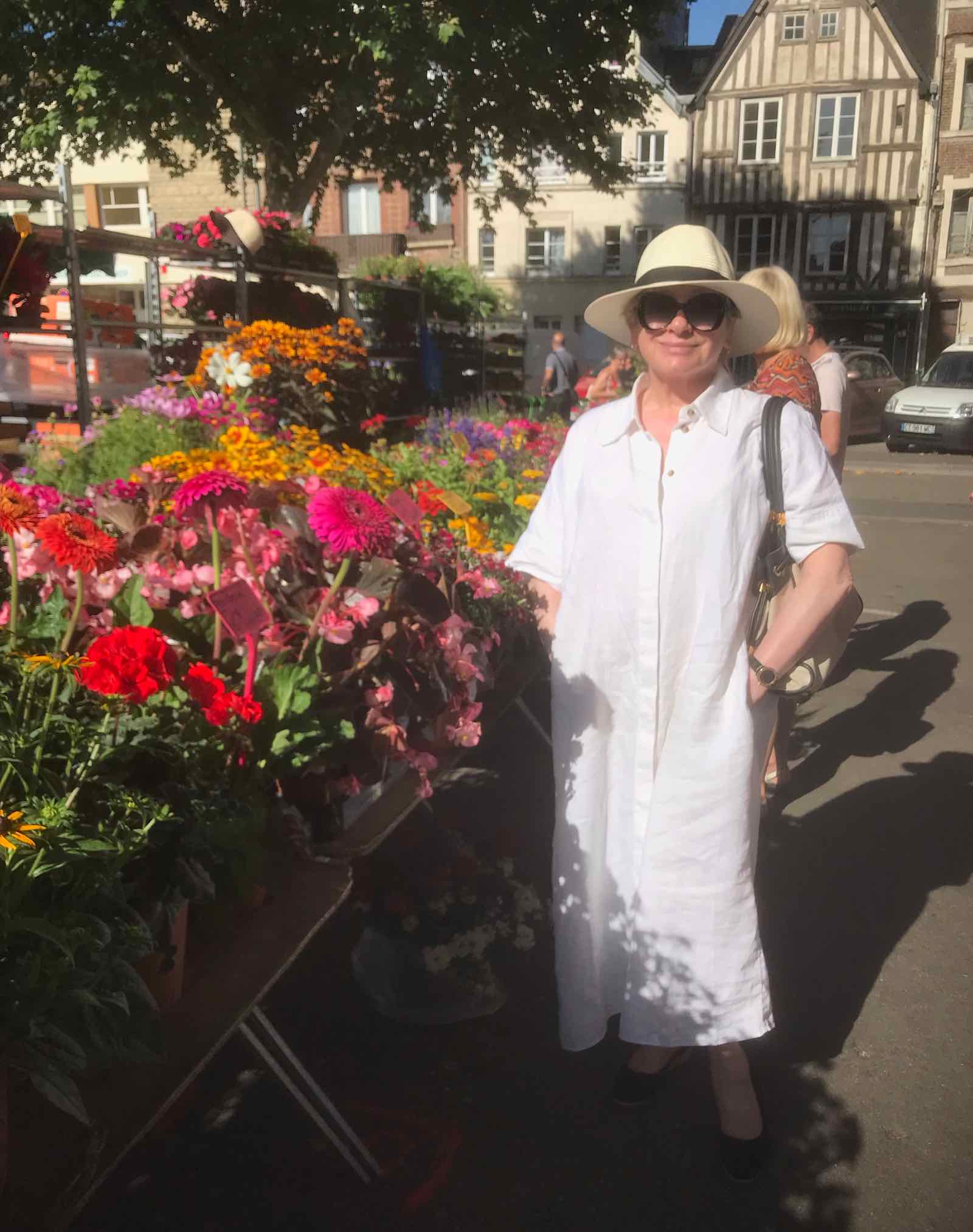 Like American women, French women often wear jeans, as we see in the photo below. Here at the boucherie this chic French woman is wearing her jeans with a cotton print top, leather sandals, and a straw and leather shoulder bag. Her blond classic bob hairstyle looks chic and cool.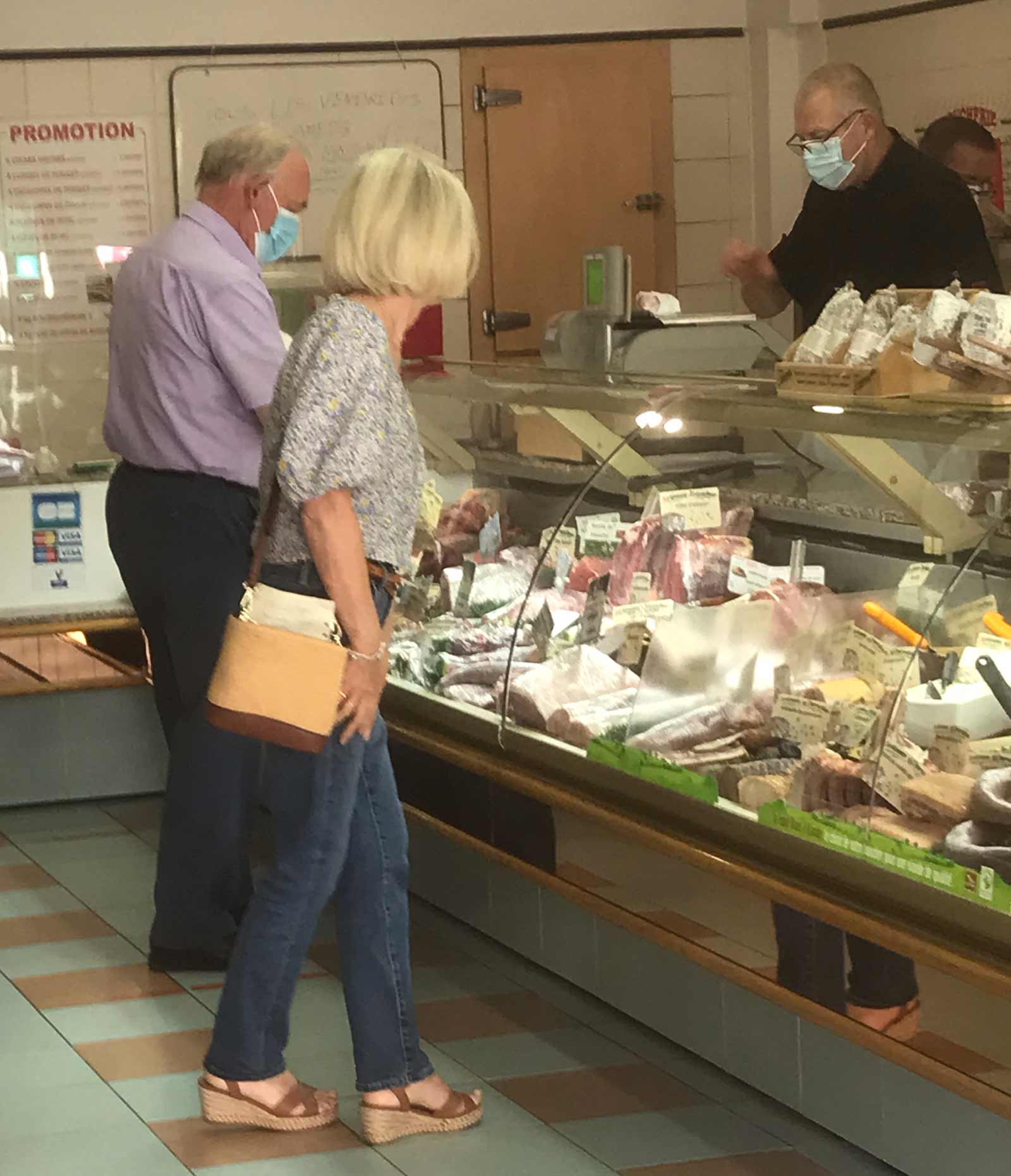 Kat spotted this woman in the photo below in the bio (organic) section of Monoprix. What the woman has done with very basic items is a typical French example of doing much with little. Black leather sandals and a black backpack style handbag. Of course the black backpack would not show well against the dark navy dress, but she succeeds in accenting the accessory by draping a light blue scarf around her neck and placing the backpack atop it. The scarf also likely protects her shoulders from the straps. Her only jewelry is the gold studs in her ears.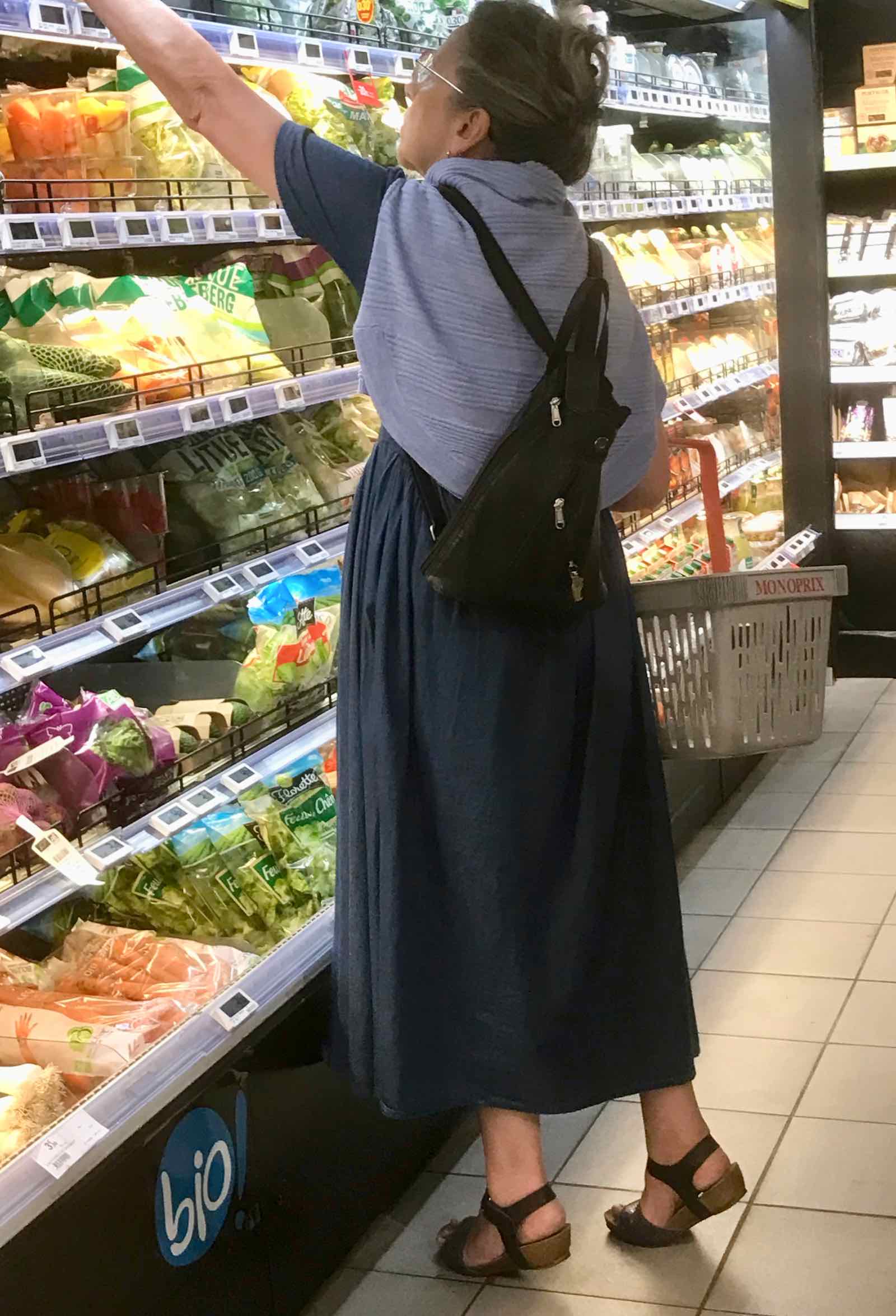 When I first looked at the photo below, I thought the woman was wearing a one-piece dress. But when I zoomed in on the high resolution photo Kat sent (reduced for this website download), I could see that the outfit was actually a dress with a to-the-waist jacket. The sandals I thought were white leather are actually covered in crystal beads.
With the black and white dress, the American tendency would be to carry a white handbag. But French women do not like their outfits to be too coordinated. (One way you can spot a French woman or a woman who understands true French chic is that everything does not match). So this woman carries a natural straw handbag. Though I do note that her wallet is white leather. Big hoop earrings and a bangle bracelet complete the outfit.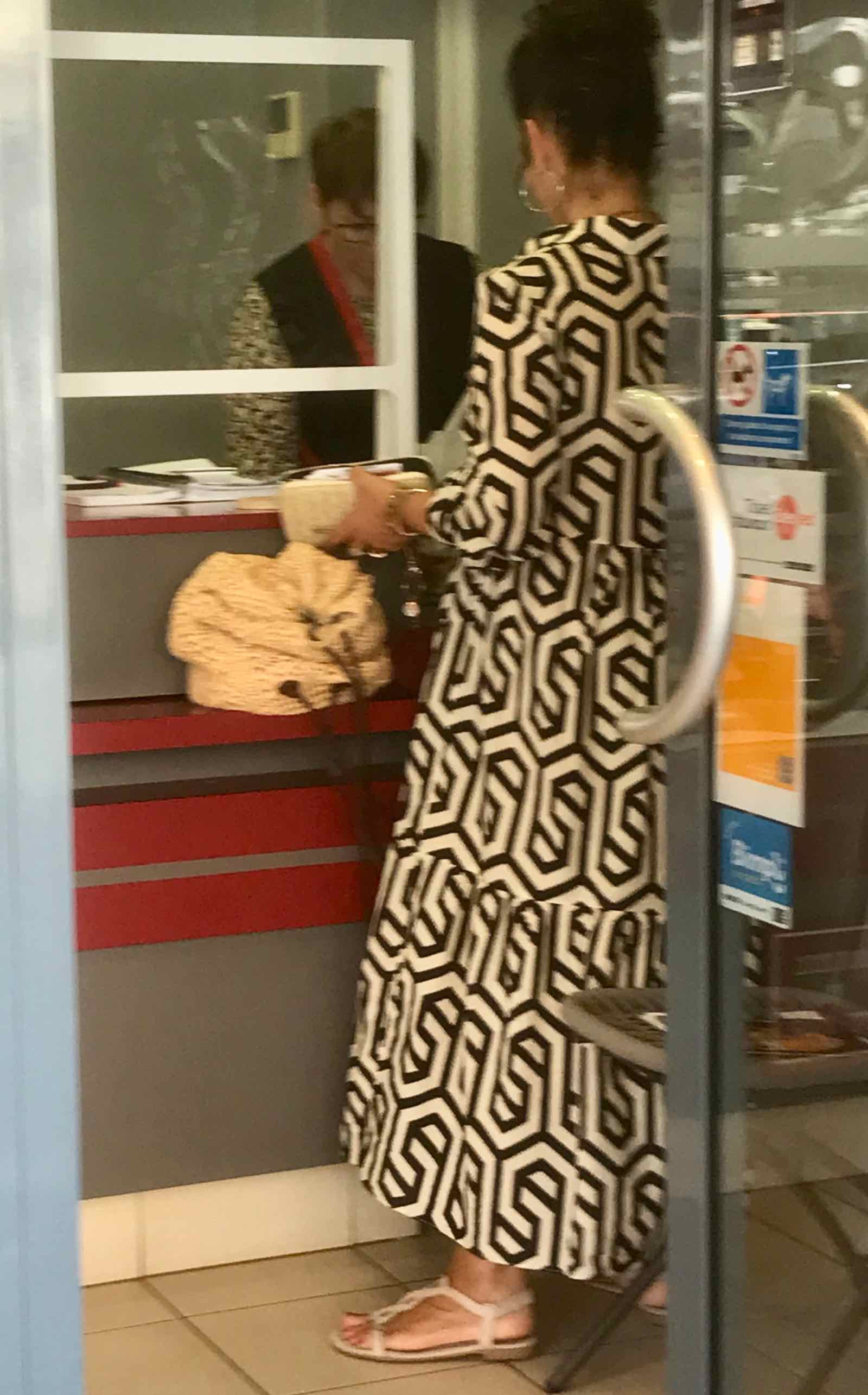 Kat's dress in the first photo in this article is from Cos. You can see the other colors in which the linen dress is offered — and read an article about this dress on the Who What Wear Website.
This Under-£100 Dress Is the Answer to Looking Polished in the Heatwave
Merci to Kat for these great photos that give us ideas for dressing chic in this extreme heat.