|| 1 September 2021
French Chic in Trouville
Our Chic & Slim Special Correspondent Kat has been visiting France and keeping an eye out for examples of French chic to share with us. One of the first photos she sent from her recent visit carried the subject line: French Chic in Trouville. As you can see, in order to show you the photo, privacy regulations required me to apply a blur mask to the young woman's face.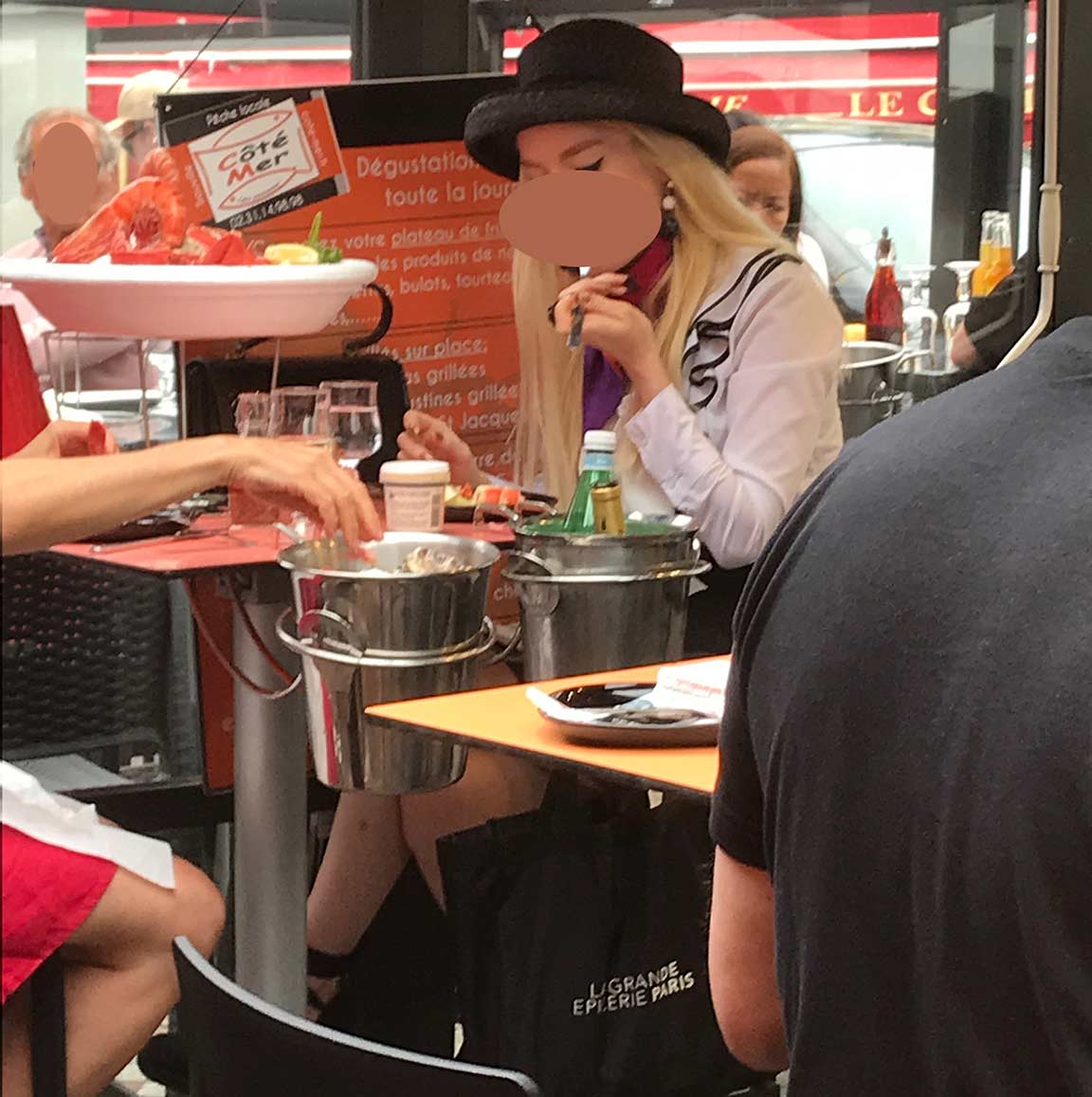 image: chic young woman eating seafood in Trouville-sur-Mer restaurant
The previous examples of French chic sent by Kat that I shared with you were women doing their shopping in a small French city. (Chic Parisiennes) Their look was more natural, but as you can see from the photo above, this young woman has a much more purposeful style.
The photo puts me in mind of examples of purposeful French personal styles shown in the classic French Chic: How To Dress Like Frenchwoman by Susan Sommers published in 1988.
In the photo above, the skin of the young woman's face appears flawless — likely she is wearing foundation. She has defined brows and dark black liquid eyeliner. Behind the blur mask she is wearing a shade of lipstick that matches perfectly the rosy magenta color of her scarf. Her manicure looks as if it has been done by a professional.
Since I can see a portion of her leg beneath the table, I assume she is wearing a skirt with her black roman sandals.
Merci, Kat, for sharing the photo. We hope you enjoyed your Trouville lunch as much as this young woman appears to be enjoying hers.