|| 11 December 2022
Jane Austen's Pickles
For some time I have been meaning to tell you about Jane Austen's pickle recipe. I have made these pickles several times now. Delicious.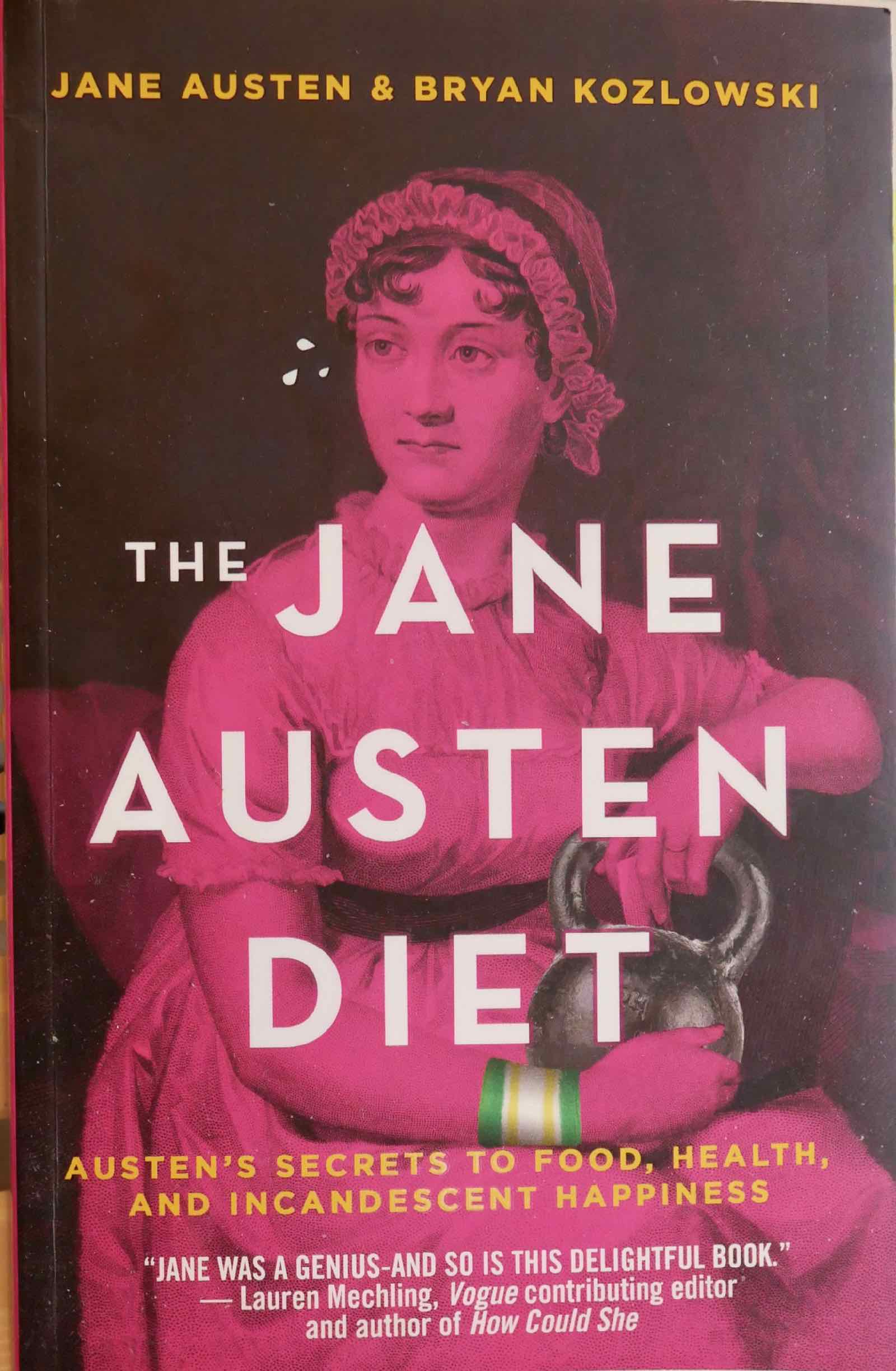 Image: Front book cover of The Jane Austen Diet
As for the book in which the recipe appeared The Jane Austen Diet: Austen's Secrets to Food, Health, and Incandescent Happiness I found it annoying to read in both design and content.
The author Bryan Kozlowski revealed that he lives in Florida, but was that why it was necessary to use Flamingo pink for the book cover and interior highlighting? Jane Austen, I feel sure, would not have been pleased being rendered in this garish color.
Nevertheless, I will acknowledge that a Jane Austen diet is a clever gimmick for a weight control book. But to make this gimmick work in book length nonfiction, the author cherry-picked a few too many facts for my taste. He misinterpreted others — and, in one instance, made a suggestion that, if followed, might have disfiguring consequences.
BUT I forgave the author all his annoyances when I reached page 221. Here was Jane Austen's pickle recipe.
For decades I had been looking for an easy pickle recipe that met my taste preference in pickles. This recipe is for a sweet pickle. But leaving out the 2 Tablespoons of sugar, this recipe makes a garlicky sour dill exactly as I like a pickle to taste. These pickles are great with fish, meat or cheese. Or with anything you like pickles. (Some people really love peanut butter and pickle sandwiches.) And the recipe is easy.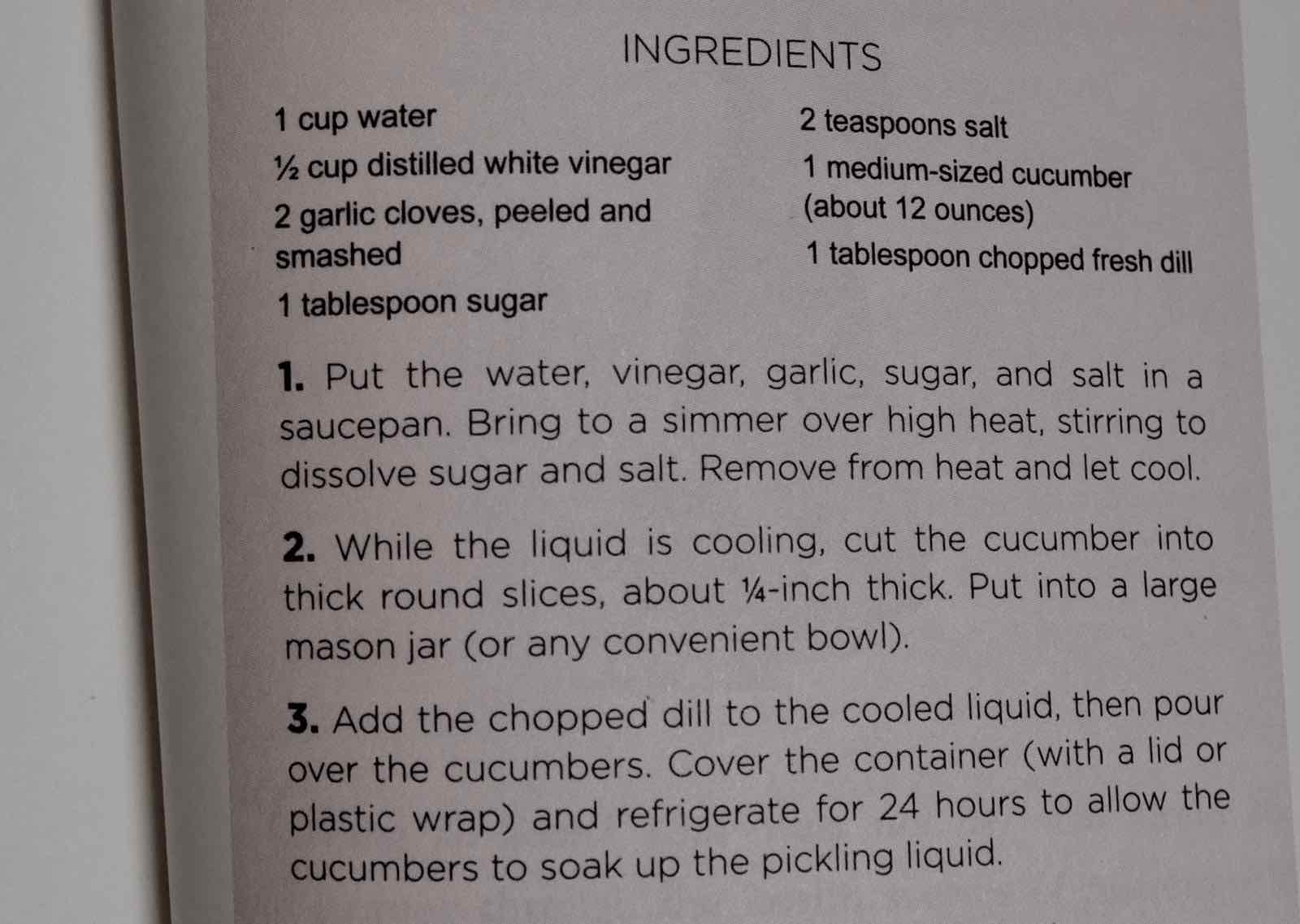 ---
image: Jane Austen's pickle recipe
I substitute 1 teaspoon dried dill for the fresh dill the recipe lists. For the garlic, I use my homegrown garlic. It's a mild Italian variety that tastes very much like the fresh garlic you buy in your supermarket. Only better. I also prefer a slimmer pickle slice than the suggested 1/4 inch. I slice my cucumber about 1/8th inch thick (about 1/3rd of 1 cm). About 1 medium English (hot house) cucumber is the right amount for this recipe. I have made the pickles with regular cucumbers, but most are waxed — unless you buy "pickling cucumbers."
be chic, stay slim — Anne Barone