|| 26 July 2022
Kat in Paris - Report 2
Our Chic & Slim Special Correspondent Kat has recently visited Paris. Here is her second report:
I hobbled off the train and out of Lisieux station upon my return from Paris yesterday. Too much walking? Uncomfortable footwear? Nothing so prosaic. I had lunch at Café Flore on St. Germain (quiche Lorraine, absolutely delicious, and the large portion they served was wolfed, because I'd missed breakfast to catch an early train, and would miss dinner due to catching a late one: but it came with a bowl of potato crisps AND half a baguette, as well as a side salad! Why???) where the chairs would not comfortably accommodate anyone with a larger bottom than mine.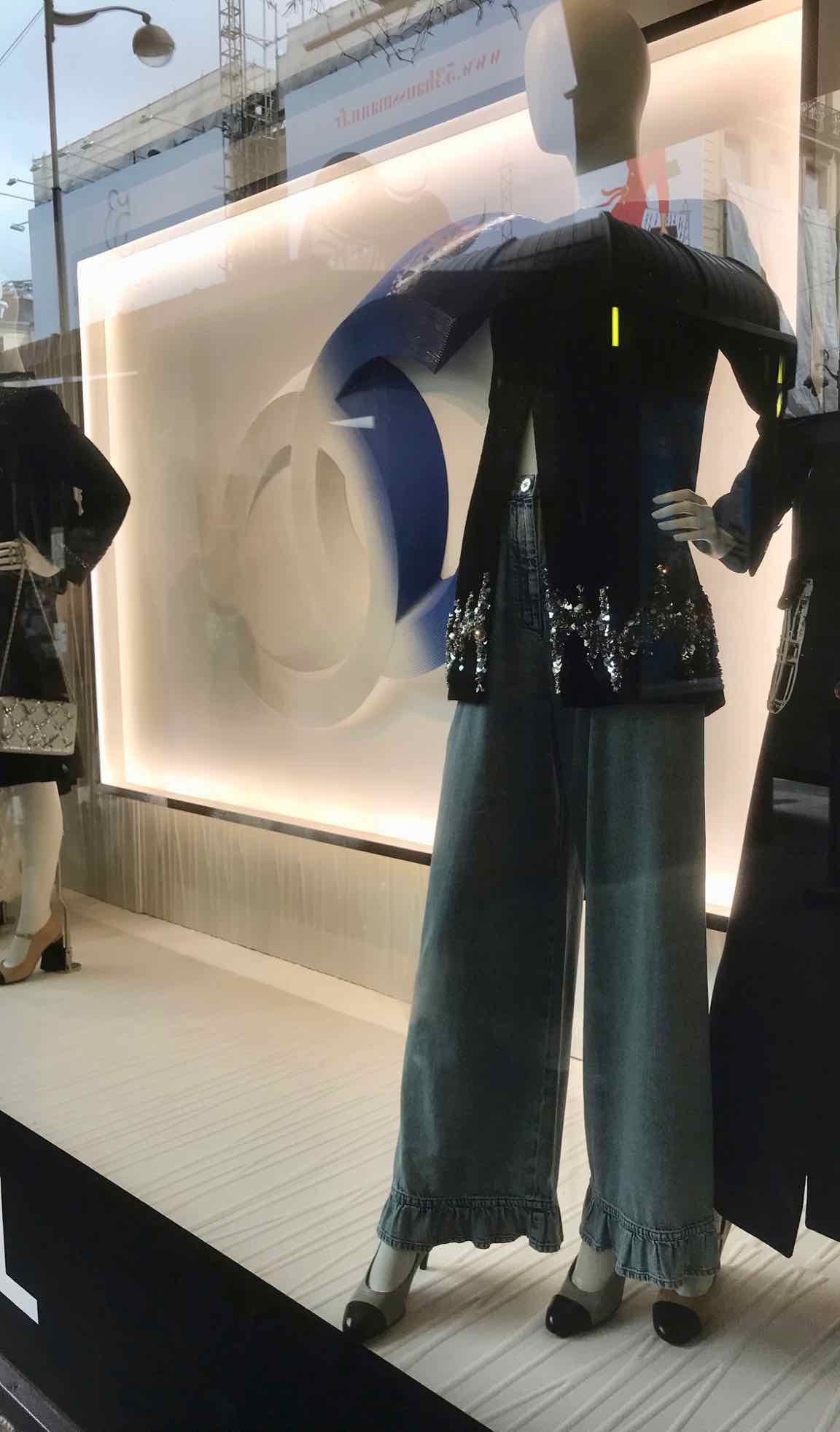 Image: Seen in a Paris display window July 2022. Chic for special occasions.
I boarded the train home to find my (reserved) window seat occupied by an 15+ stone young woman, who was so deeply engrossed in a work of erotic fiction that I didn't like to disturb her concentration by insisting on my rights, so took the adjacent seat that should have been hers. Pretty soon she abandoned the book, and watched cartoons on her phone for the whole 2 hour journey, in a semi-spraddled, semi curled up position that left me with three-quarters of my own seat, and my problem left hip immobilised until she got off at Bernay. A walk on Trouville beach this morning improved matters, but I'm looking forward to soaking in a hot bath tonight. I do wish fatties gave some thought to the problems they can cause other people, as well as themselves!
Incidentally, I did not see any fat or obese women in Paris. Not one! A few were un peu ronde, but nothing unsightly or unhealthy. I did see two skeletal and much surgically enhanced women of a certain age, but I didn't photograph them, although they were both beautifully dressed. It just isn't a good look.
What I do wish I'd been able to capture was a young and beautiful woman in a motorised wheelchair. Dressed to kill, long, dark hair streaming behind her, maquillage that Charlotte Tilbury wouldn't be ashamed of, and a wearing a wide smile, she whizzed past too quickly for me to snap her without her noticing, which, of course, I couldn't risk her doing. What an inspiration!
---
As always, much thanks to Kat for her photos and information.