|| 28 July 2022
Kat in Paris - Report 3
Our Chic & Slim Special Correspondent Kat has recently visited Paris. Here is her third report: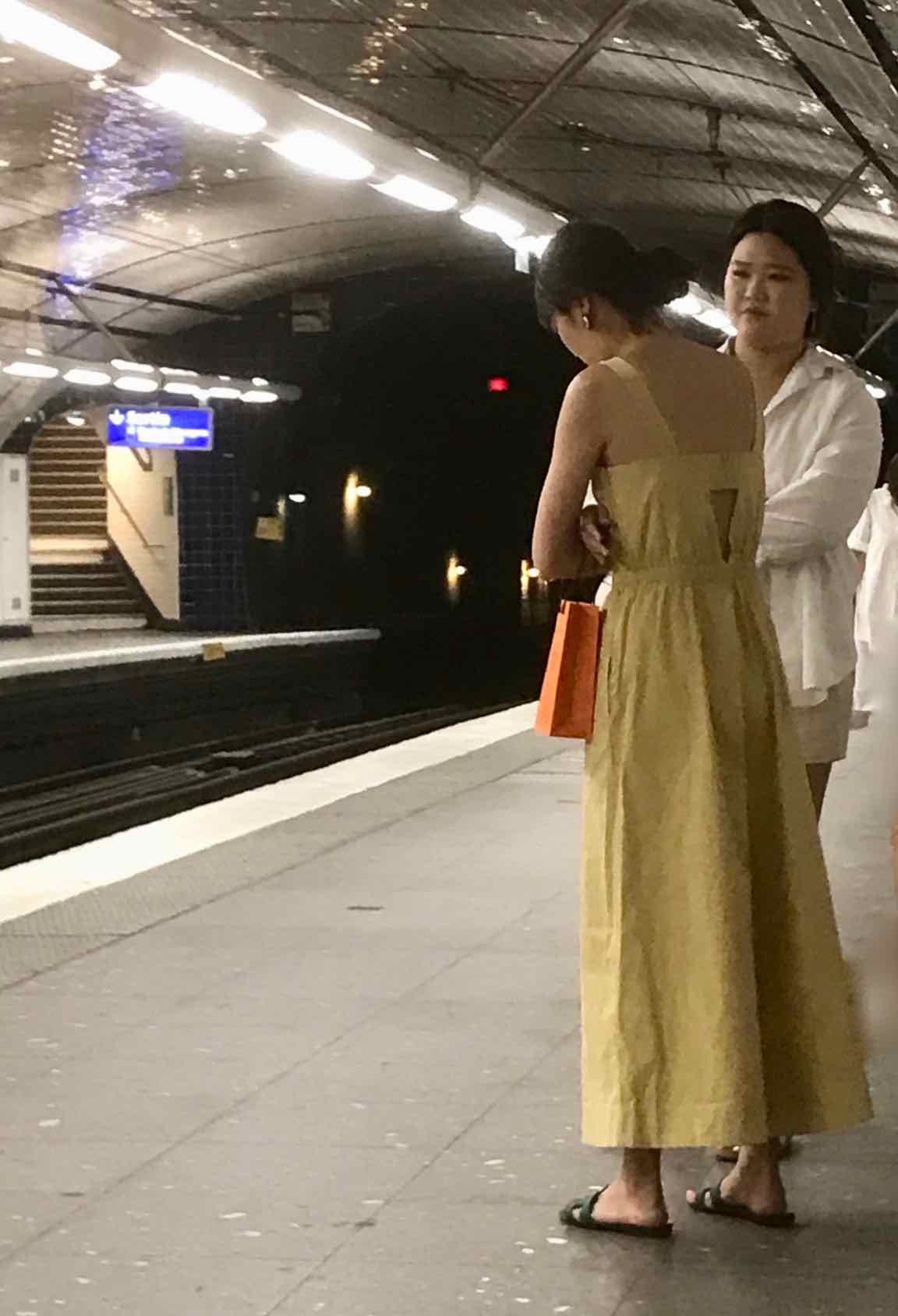 Image: 2 women in Paris Metro July 2022. One woman wearing sundress in currently popular lemon yellow color with black sandals and orange handbag. Woman (in back) wearing white jacket and white skirt..
This is about as bare as they get. It was a hot day, but I saw no crop tops or short-shorts on anyone (bar teenage girls) on the streets of Paris.
Image: young woman wearing white cotton eyelet sundress with black backpack handbag and flat black sandals., Paris July 2022
The sole exception to the apparent "no bare midriffs" rule was the lovely girl pictured looking at her phone at Cafe Flore. Unfortunately you can't see it, but the white top she's wearing is actually a fifties-style bikini top - with flowing long sleeves. Her lightly tanned and very toned midriff is bare! With this she's wearing straight black pants and black loafers on bare feet — a slightly masculine contrast to the ultra feminine top and delicate jewellery. Notice the neutral makeup — no red lip/black eyeliner in sight. She looked beautiful.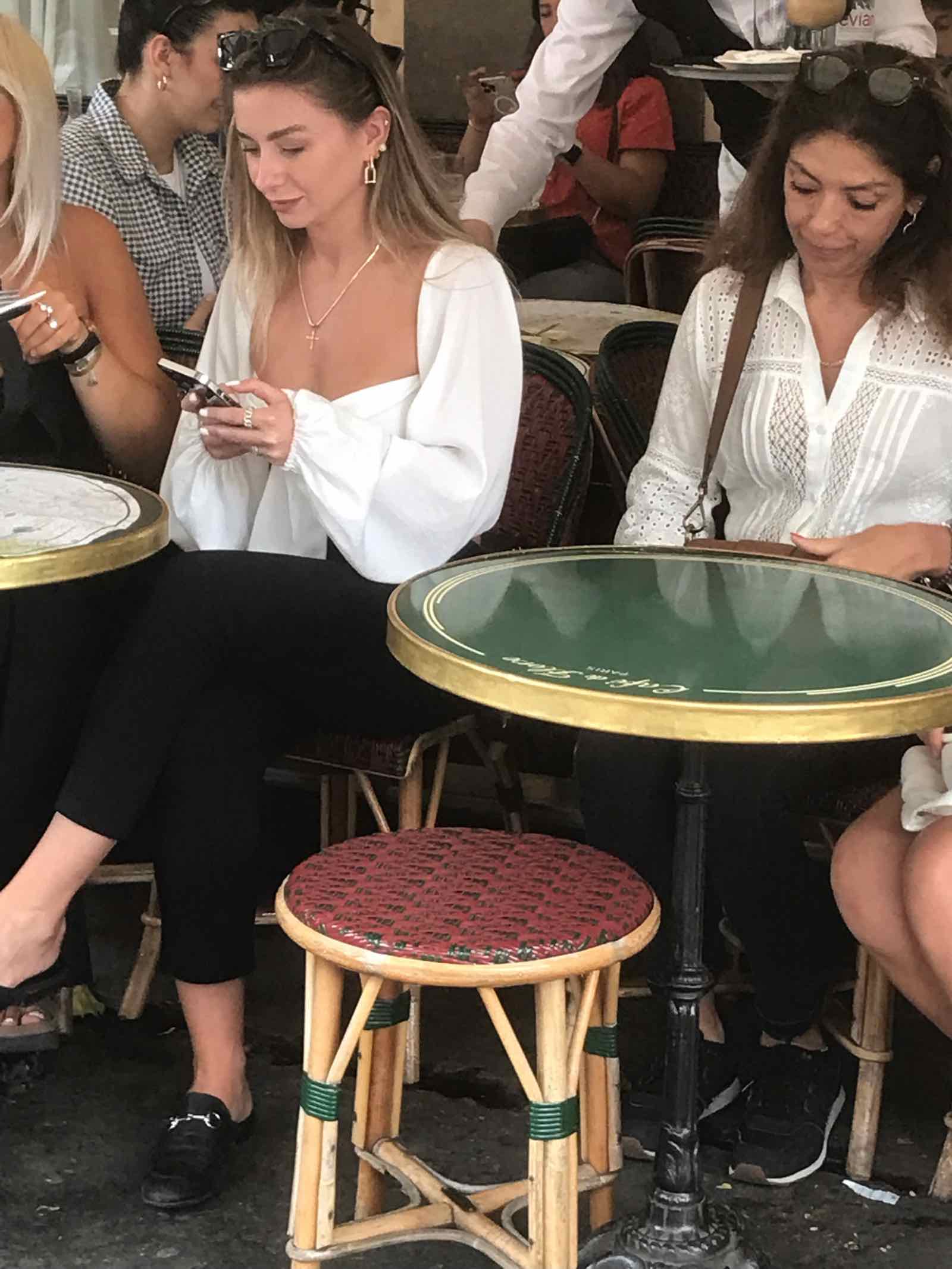 ---
Image: 2 young women at Cafe Flore, Paris, July 2022. (left) wearing midriff-baring top. (right) wearing shirt in white cotton eyelet.
As always, much thanks to Kat for her photos and information.
If Kat's Paris reports are interesting you in making your own trip to Paris, you can check out the current French government requirements for visitors in an article at the CNN link below.
Traveling to France during Covid-19: What you need to know before you go (as of 18 July 2022.