|| 31 July 2022
Kat in Paris - Report 4
Our Chic & Slim Special Correspondent Kat has recently visited Paris. Here is her fourth report in which she focuses on footwear:
Gone are the days when la Parisienne trotted around the city wearing high heeled shoes. They may still wear them in the office, in the evening, and for special occasions (there is no shortage of them in the shops) but for street wear the heel of choice is low. Sandals, espadrilles, ballet flats, loafers and court shoes were everywhere. And trainers (what Americans would call sneakers).
Oh, yes. Of all the footwear I saw on the streets of Paris, the trainer was the number one shoe of choice. Trainers are not chic. French women, and Parisian women in particular, would never wear them outside the gym, unless they were recovering from an ankle injury. Every book I have ever read on the subject of French style says so. The books are wrong.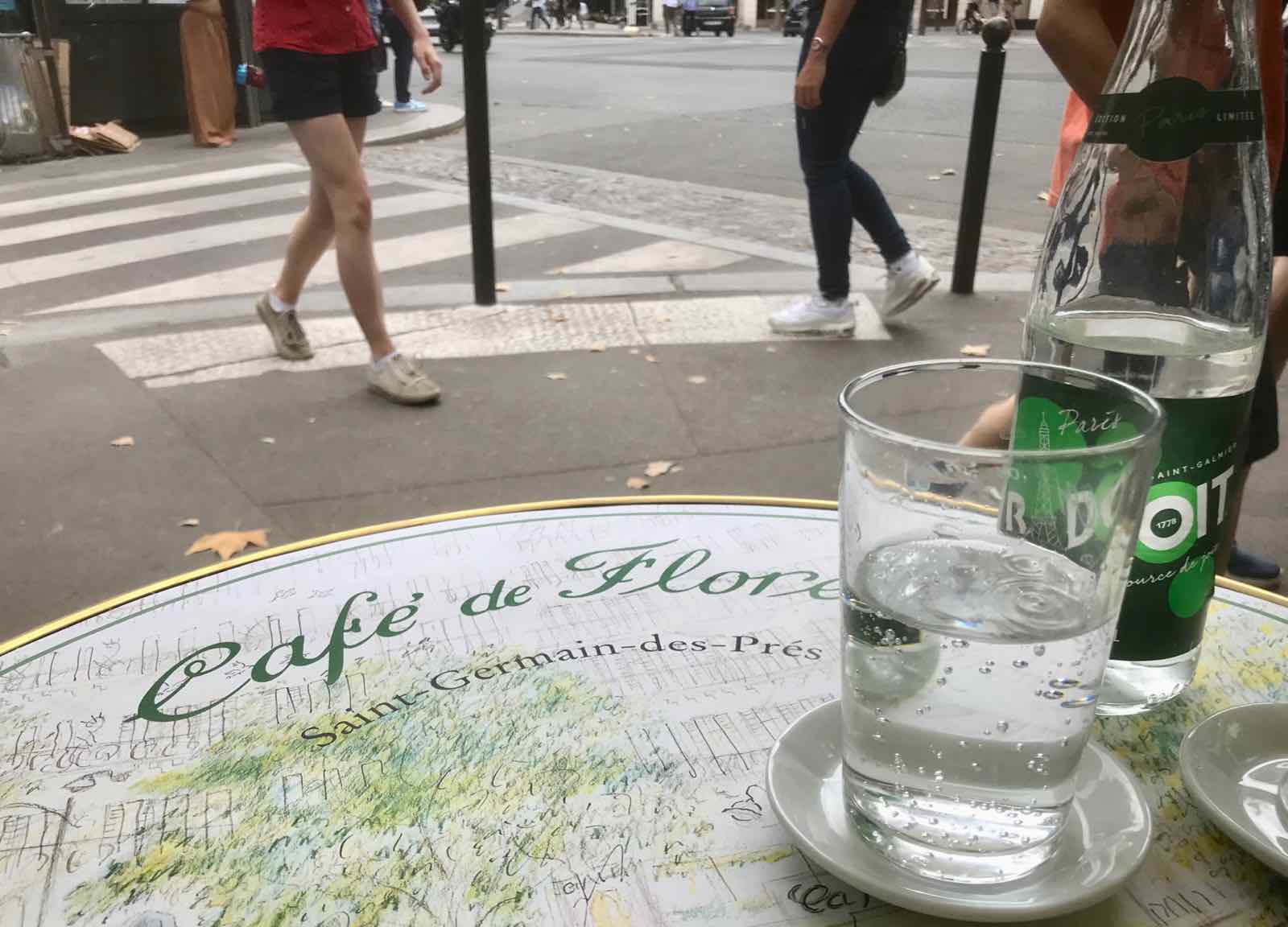 Image: trainers worn in Paris July 2022
My guess is that, after decades of wearing high heels to walk around their beautiful city (Paris is definitely a city for walkers, there is something interesting to see round every corner, and by the time you've navigated the correspondences in the Metro, you might just as well have stayed above ground) It seems that Parisiennes have decided that sore feet and an aching back are too high a price to pay. Also, Parisiennes have taken to "Le Footing" as a health benefit. I'll bet they check their step count on their phones just as I do. (I notched up 21,300 on a single day in Paris, and it would have been higher had I not opted for the Metro, at one point, because of the heat.
And, believe it or not, they make trainers work. For a start, the trainers they wear are not super clunky. Many of them are more like plimsoles, or tennis shoes. I saw no bright colours (white is very popular), and no logos. And NO GYM CLOTHES. No leggings, no cycle shorts, no Lycra of any kind. Instead, the trainers were worn with dresses, the more feminine the better. The young blonde woman at Cafe Flore has matched her socks to her dress. And it really does work.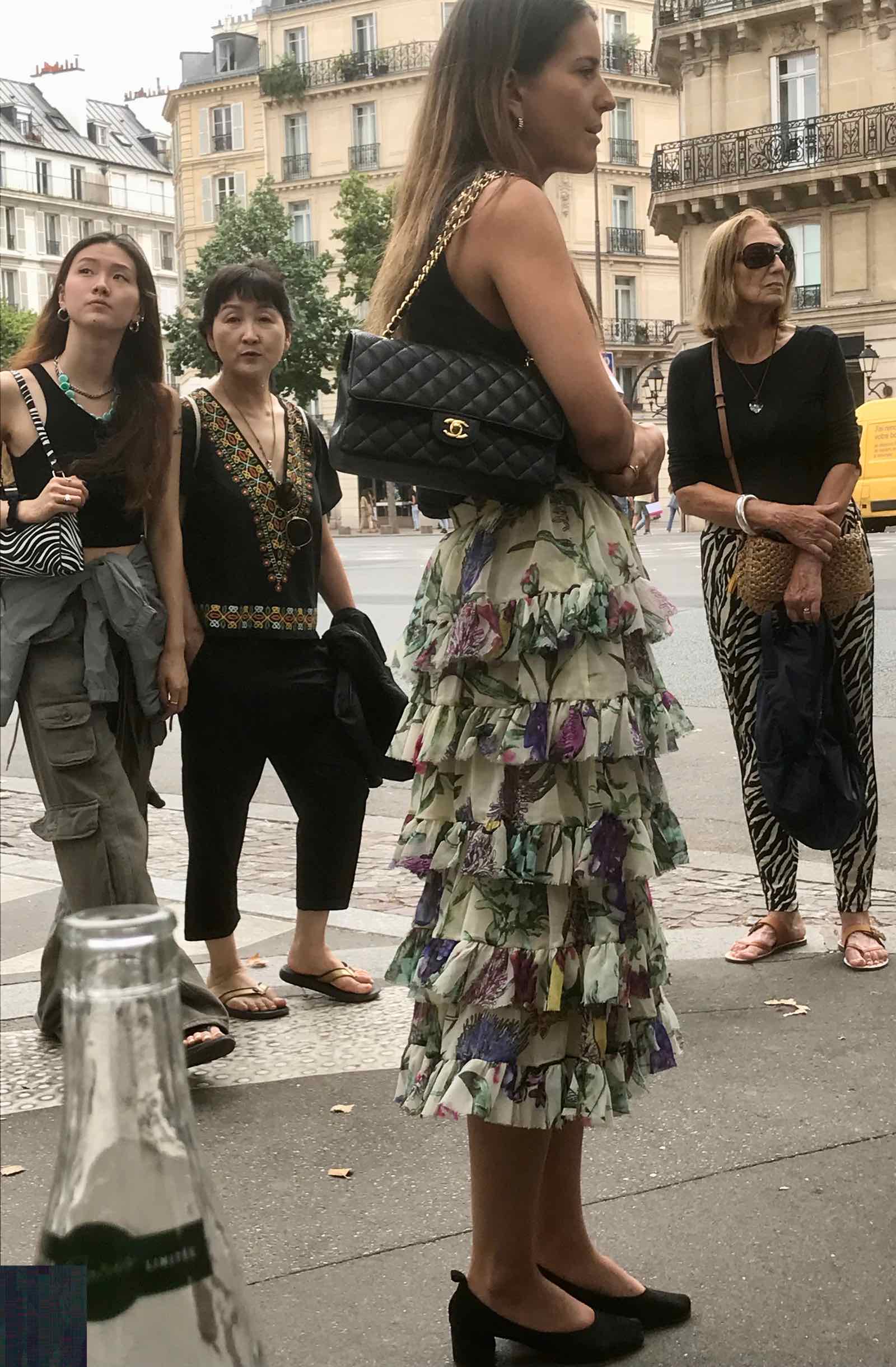 ---
Image:woman in foreground wearing court shoes, what Americans would call pumps with a short, thick heel. Some compaies label these shoes flats
Caveat emptor (buyer beware): note the word "young". In Paris, for women of a certain age, plimsoles or tennis shoes are as far down the trainer route as they go. And the ones I spotted were mostly wearing sandals. With low heels. And perfectly polished toes - they may have given up the red lip, but brightly coloured toenails were everywhere!
As always, much thanks to Kat for her photos and information.