|| 28 June 2020
Making Soup & Bread With Large Squash
image: Soup made with large yellow squash garnished with chopped chives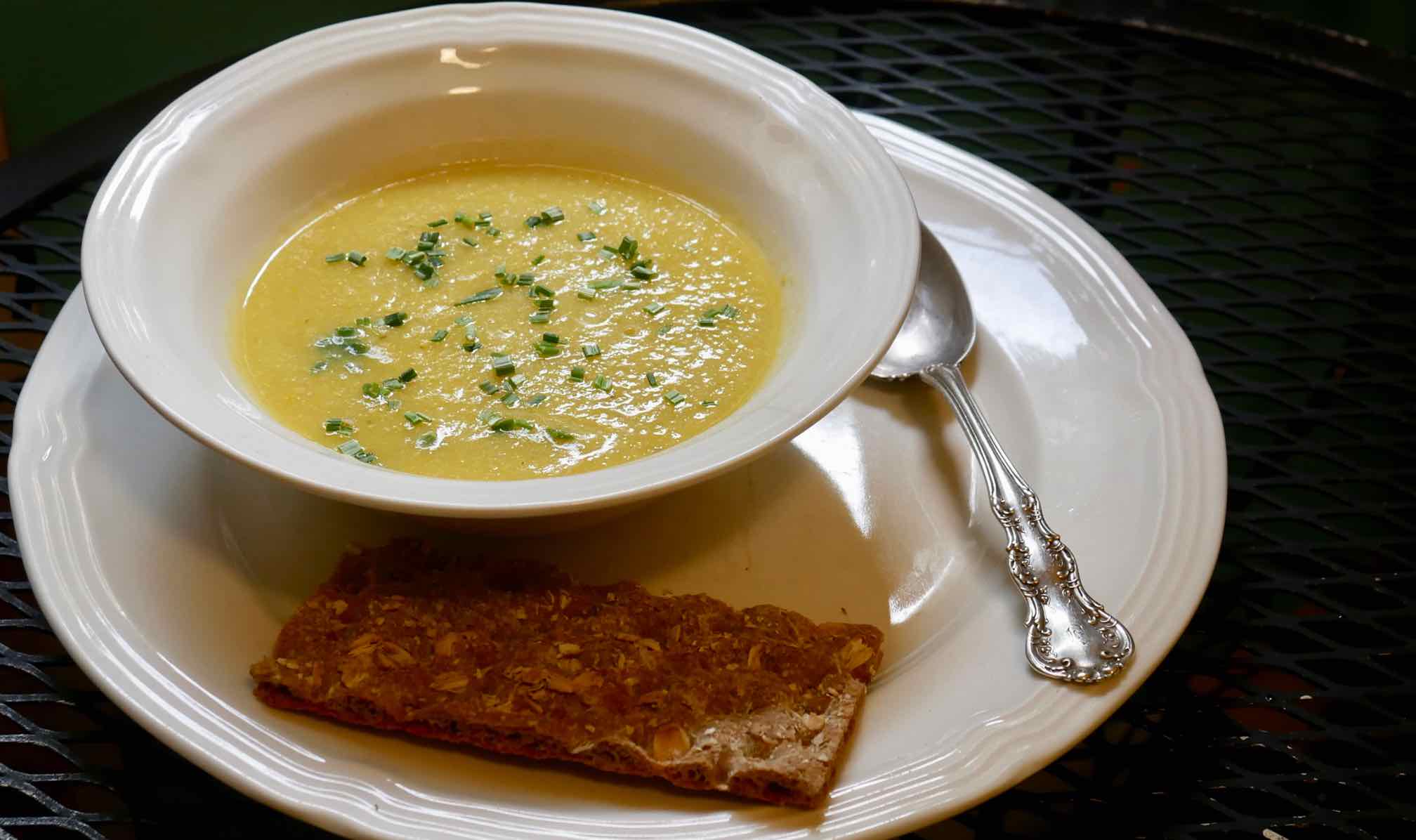 My brother never believes me when I tell him that the French have a recipe for making soup with huge zucchini squash — and that the recipe works equally well with large yellow squash: Yellow squash that he believes to be inedible.
"You can't fry 'em," says my redneck brother who rarely acknowledges that there might be another method of preparing food that does not involve immersing it in sizzling grease. And he has the heart problems to prove his belief.
In any case. Brother delivered six yellow squash (each approximately 1.5 pounds | .7 kilo). I set forth to make not only soup, but also a loaf of squash bread.
If you saw the Julia Child television episode where she made a French soup with an enormous zucchini, you remember the large pot in which she boiled the squash until tender. Several hours I remember. You can accomplish tender faster with a pressure cooker.
Chunks about 1.5 inches square of 2 yellow squash of about 1.5 pounds pressure-cooked 25 minutes in about 1 cup liquid (I used the liquid drained from a pint of home-canned green beans.) with two Tablespoons of dehydrated onion reconstituted and microwaved about 2 minutes in some olive oil. (Julia Child would have used fresh onion, but Julia Child was never under Covid-19 stay-home orders.) Three sprigs of fresh thyme from my patio pot and 2 teaspoons of Maggi chicken flavor bouillon powder (Julia Child used homemade chicken stock.)
When the cooked squash and its broth are cool enough, puree in a blender or food processor. You can eat the soup hot or cold with any number of garnishes. The photo above shows chopped chives.
Yellow Squash Bread
To make yellow squash bread I used a recipe from my bread machine cookbook for zucchini bread and substituted the yellow variety. The recipe made a nice loaf 6.5 inches high.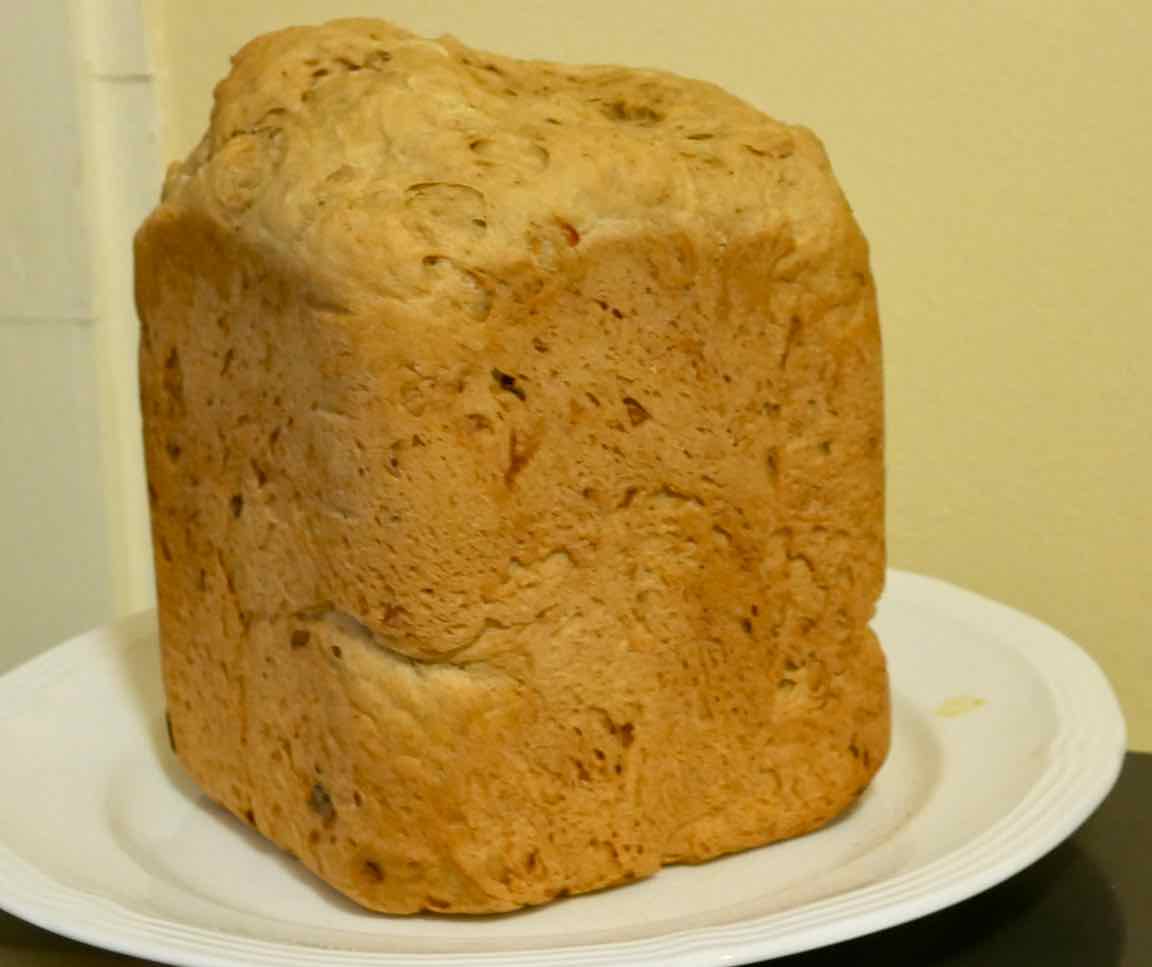 image: loaf of bread machine yellow squash bread
Grated lemon peel gave the bread a slight tang. This is a yeast-raised squash bread, not a quick-bread as most recipes for zucchini bread. Zucchini bread is also most usually sweet and cinnamony. This squash bread has only a hint-of-sweet from molasses. A slice made lovely breakfast toast — to eat with my powdered egg breakfast omelette.
Only about 27 dozen eggs-worth left.
be chic, stay slim, stay safe — Anne Barone