|| 21 April 2022
Parisiennes on Holiday
Our Chic & Slim Special Correspondent Kat, still in France, has been on the lookout for Parisiennes holidaying in Normandy in order to send us fashion photos. As she wrote:
I have tried to describe how the Parisiennes dress when in the country: there were lots of them walking the boardwalk in Deauville this morning, and I managed to snap two, who were queuing for ice creams, fait maison.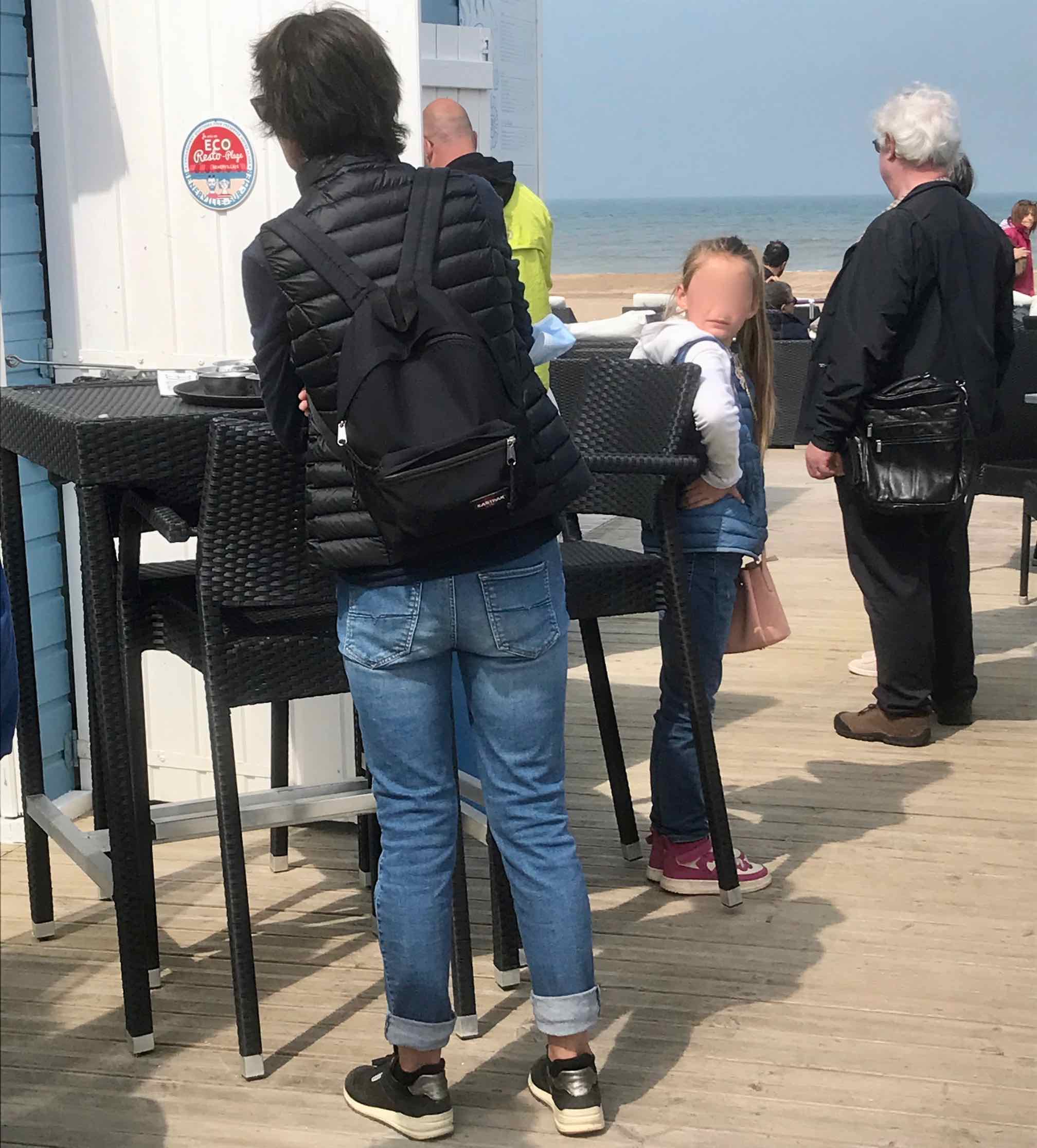 In the second photo we get a look at holiday male attire as well.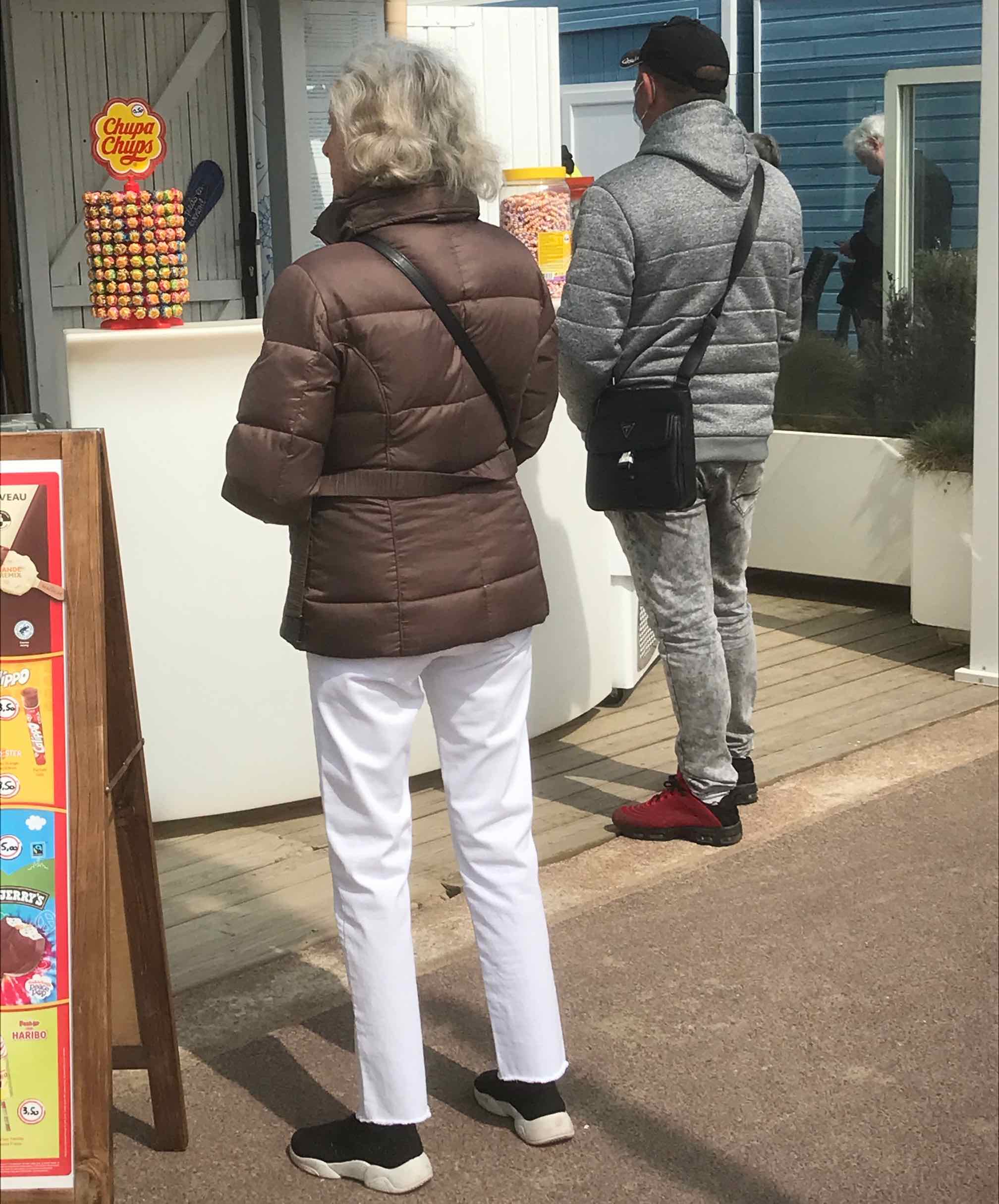 For the two women in the photos above, dressing for a holiday in Deauville demands fitted puffer jackets, jeans and those black trainers with thick white soles. Note how each of the women has achieved the "right" length for her jeans: one with cuffs, the other with trimming.
I have never decided on a word that expresses the masculine equivalent for chic in women. But whatever it is, the man in the red shoes and black crossbody bag seems to have achieved it.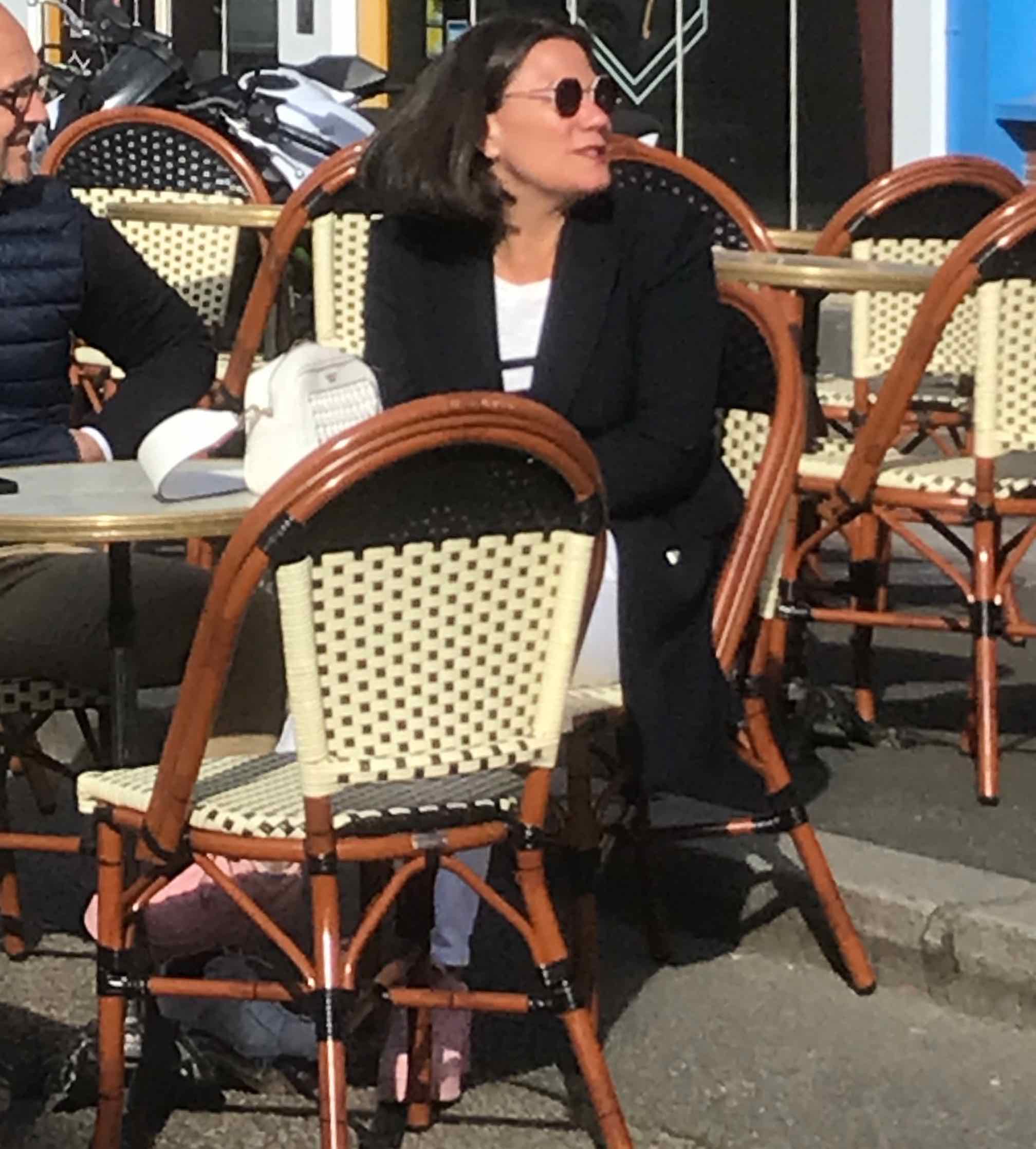 Kat spotted the woman in the photo above on a café terrace in Lisieux. With the photo she sent the following comment:
Chic and slim as always. A glossy bob, sunglasses, minimal makeup, navy double breasted blazer over navy and white marinière t-shirt, slim white jeans (I told you the wide legged pant would never catch on in France!) and, instead of the traditional brown or navy loafers you'd expect — pale pink trainers!
Merci to Kat for these great photos with commentary to show us Parisiennes on holiday this spring.