|| 6 September 2021
Savon de Marseille
French soap has a long and deserved reputation for quality. Savon de Marseille may be France's best known soap. Before all the medical advances in the treatment of acne, French dermatologists would advise washing the face four times a day with Savon de Marseille.
On a shopping trip to Pont-l'Evêque our Chic & Slim Special Correspondent Kat took these two photos at a shop selling Savon de Marseille.
I am surmising that the soap in the upper photo that appears to be grated is for laundry. In the 1950s, long after her neighbors were doing their laundry with a box of Tide, my grandmother still made her own laundry soap. She said it washed cleaner than a powdered detergent.
Grandmother made large pans of soap and cut it into cubes much like the soap cubes you see in Kat's photos. My grandmother had an old cheese grater with which she grated the soap she used in her washing machine.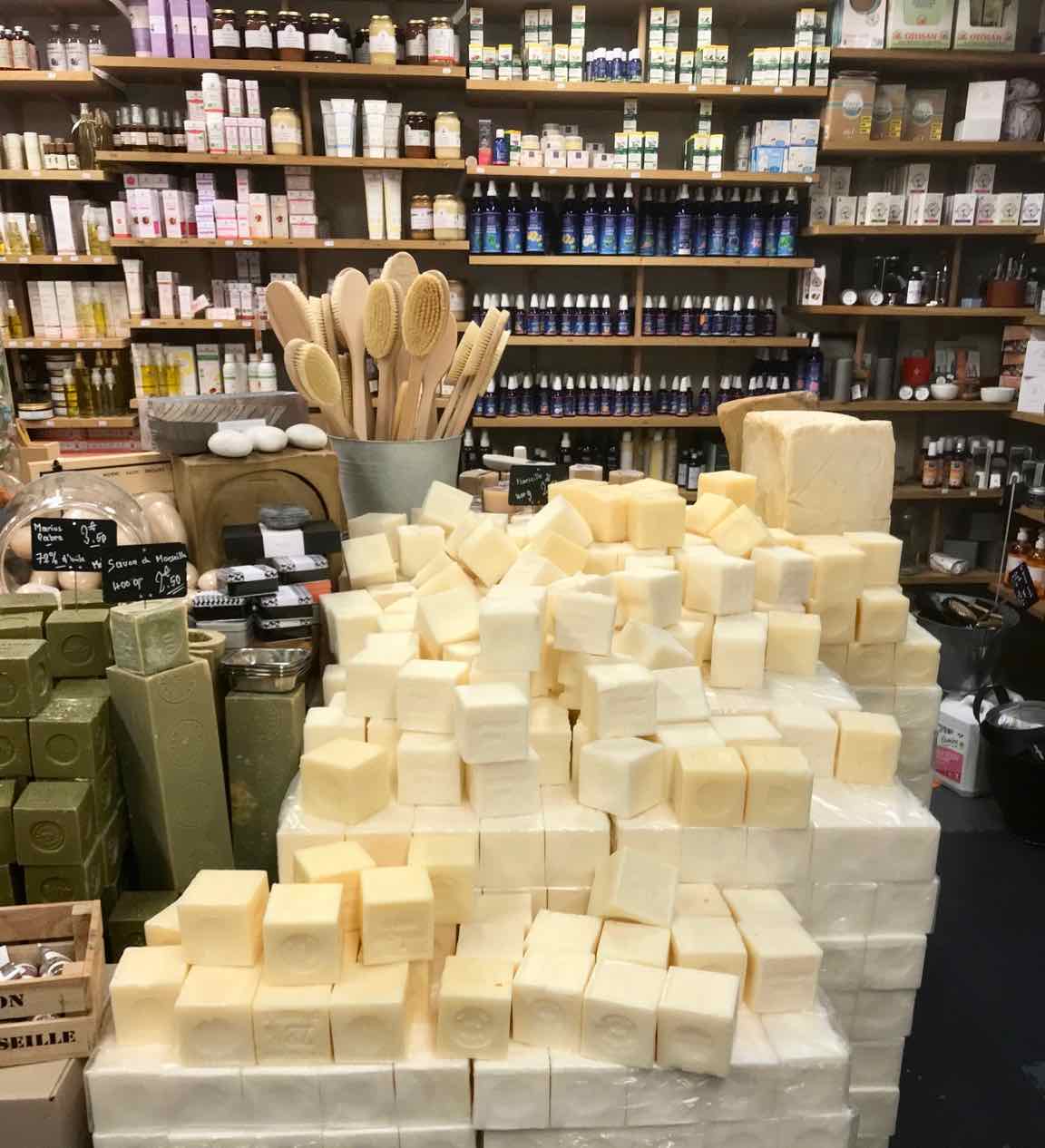 As you can see in the photo, just above the cubes of soap, the shop offers some lovely bath brushes with which the savon de Marseille can be applied.
Merci, Kat, for taking and sharing the photos.
be chic, stay slim — Anne Barone