|| 12 September 2021
A Surprising Photo
Of the photos our Chic & Slim Special Correspondent Kat sent from her recent visit to France, the one that surprised me the most was taken in the produce section of a market.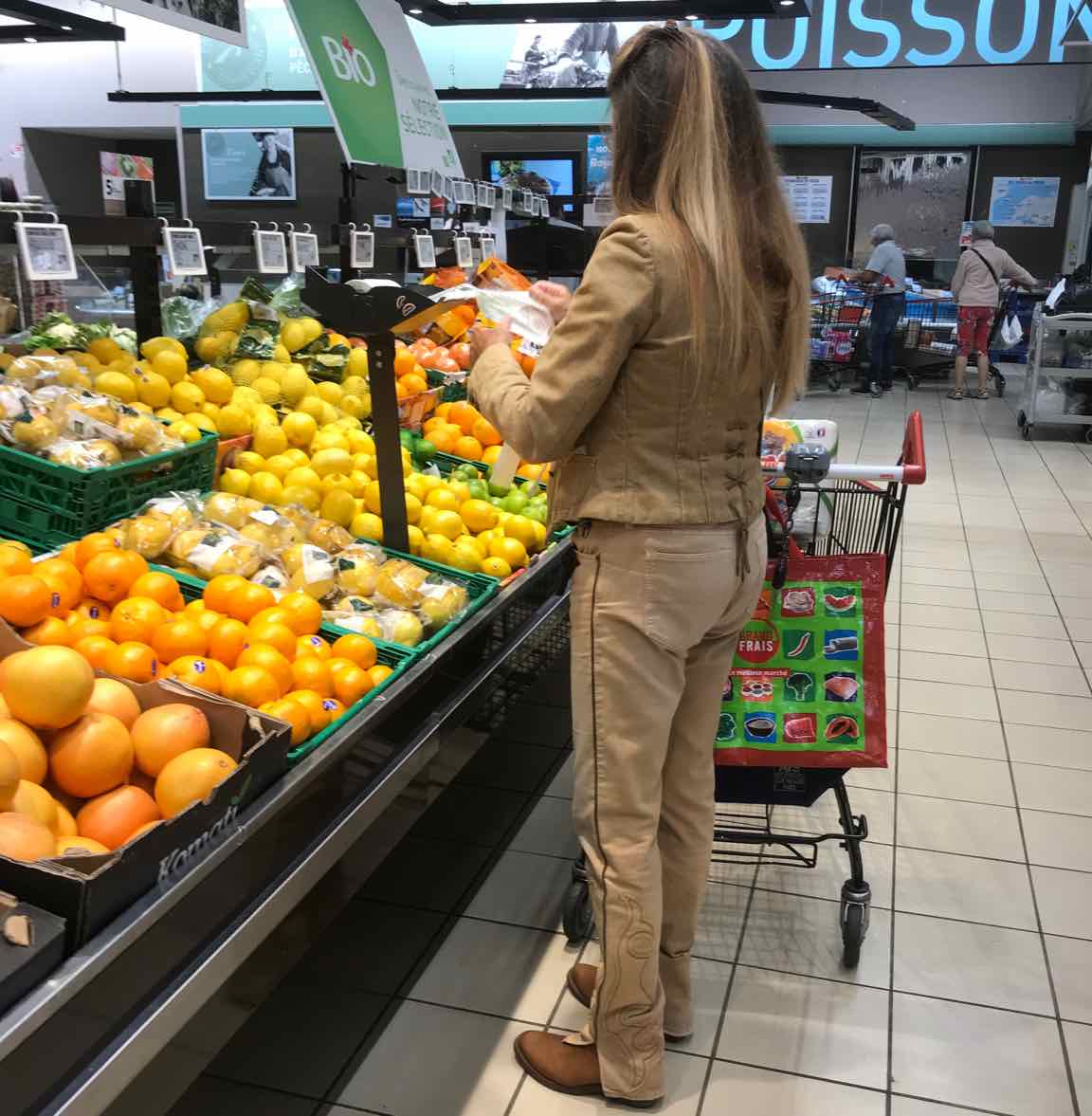 image: young French woman wearing Texas-style western wear
When I emailed Kat to tell her that I was sure that I could purchase the same or a very similar outfit as the one worn by the young woman in the photo in a Western Wear store not more than a mile from my house here in Texas, Kat wrote by return email:
Faux western wear is all over the place in the French provinces (except, I would guess, places like the chic south of France). American logos are everywhere, supposed to be "amusing" by the French.
Surprising.
Merci, Kat, for sharing the photo and enlightening us with your comment.