|| 16 January 2020
French Chic in Browns
So much information I planned to share with you in 2019 that I never found the time to post. In another attempt at catch-up, here today is a photo sent by our Chic & Slim Special Correspondent Kat in early December 2019. She enclosed this comment with the photo:
Chic on the Underground. I just had to snap this one! Isn't she fabulous? I think her nail varnish is Chanel's "Particulière" an interesting greyish putty shade, but can't be sure.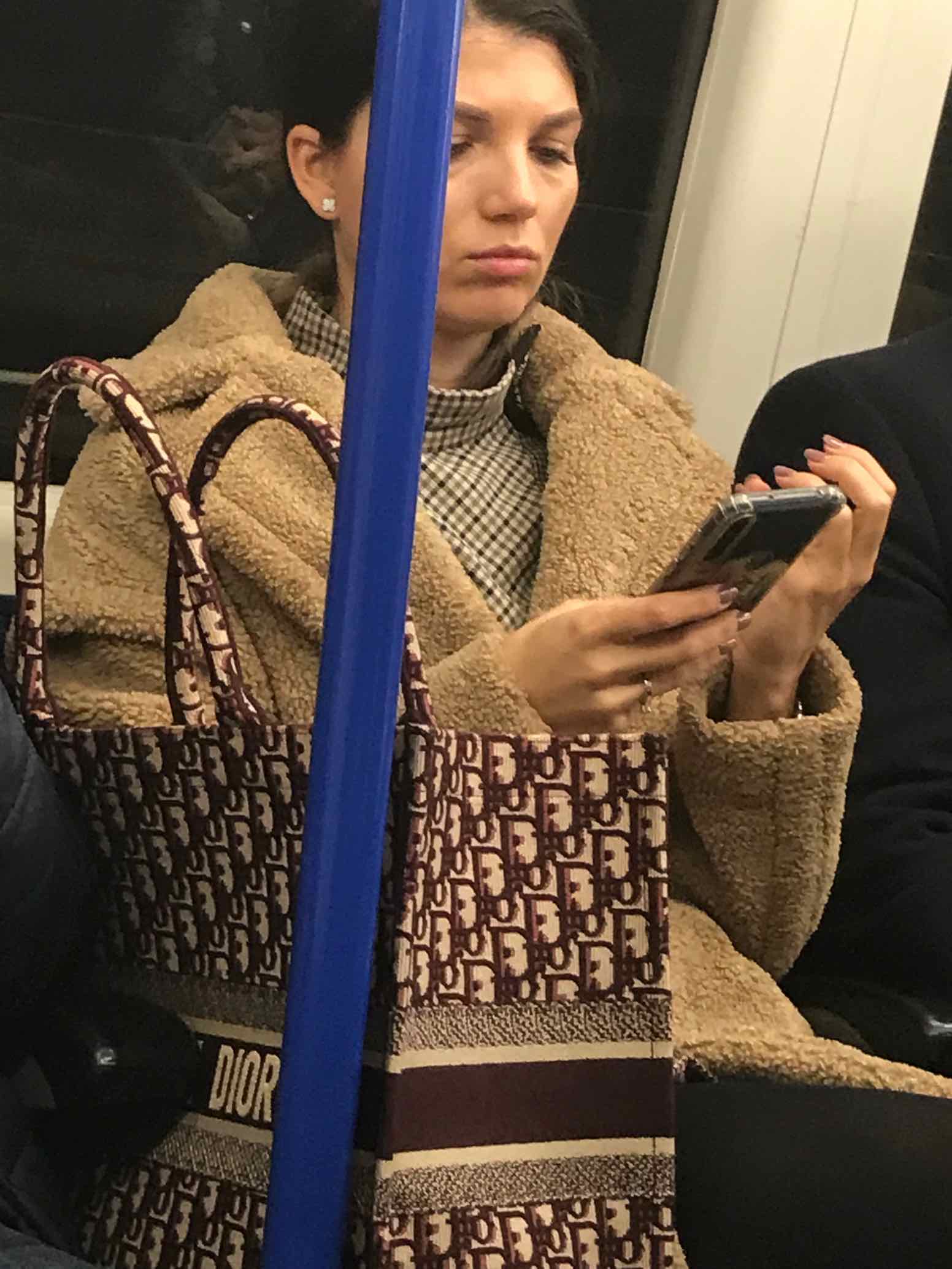 image: chic Parisienne as example of the current manifestation of Parisian Chic
Since browns are much more flattering shades for me than blacks and grays (and navy blue makes me look jaundiced), I am always delighted to see examples of French chic in shades of browns and beiges. And I have always loved houndstooth-checked fabrics.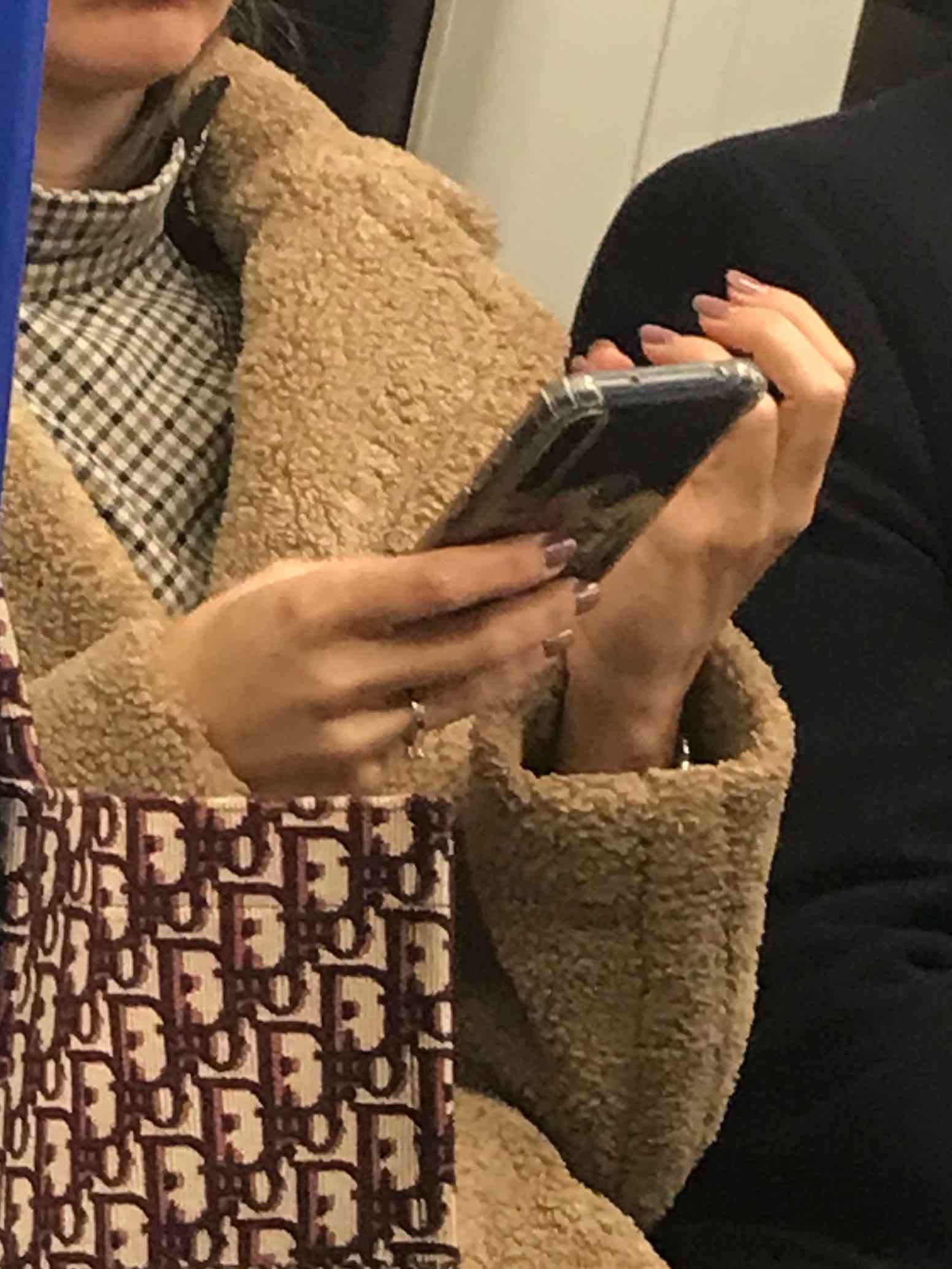 Kat's identification of the woman's nail polish is surely on target. Doing some research, I found a review of Chanel's Particulière nail polish posted by fleurissante on Makeup Alley:
Particulière is a greyish brown which flashes purple when the light hits it. It looks amazing and more purple in the bottle, but on the nails it is very brown and even in the direct sunlight, the purple is not as visible. Application is good — it is not streaky, but you'd need 2 coats. Wear is average - 2 to 3 days.
In the artificial light of the underground, the nail color appears to take on a definite purple-ish hue. Looking at the colors on the screen of my computer, the nail color almost perfectly matches the darkest purple-brown in the Dior tote.
Merci, Kat, for yet another great example of French chic.
One thing that caught my attention was the similarity of the jacket (perhaps coat) the woman is wearing in today's photo to the jacket the young French woman was wearing in a photo that Kat sent last October. If you are interested, you can see the jacket in the 20 October 2019 Nouvelles titled Parisian Chic - Part 2.
be chic, stay slim — Anne Barone